The Crowley Company History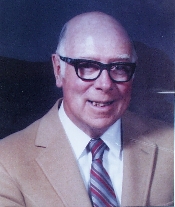 In 1952, after fifteen years working as a claims adjuster with The Aetna Insurance Company. Bernard M. Crowley resigned and returned to his hometown in East Syracuse, NY. With the help of his wife Lucille, a licensed agent herself, he opened an Independent Insurance Agency in East Syracuse, NY providing all lines of insurance.
Throughout the next twenty-two years, they grew their business through direct sales and the purchase of smaller agencies. In 1976, son Jim, who had been working for The General Accident Insurance Group as a marketing representative, joined the agency. In 1977, son John, who had been working as a commercial underwriter for Nationwide Insurance joined the agency also. In 1981, Bernard and Lucille retired, selling the business to their sons. Since then the agency has grown considerably.
In 2001, The Crowley's acquired The Pinnelli-Freelove Agency, who had been in business in Minoa for over fifty years. The Pinnelli staff made the move from Minoa to the Crowley office in East Syracuse.
In 2006, Jim's son Michael joined the agency becoming the third generation to work for the family agency. Michael received his bachelors degree from SUNY Oswego.
In 2010 the O'Conner, Willson, & Lyons agency merged into our East Syracuse
Office. During the same year, John's son Adam joined the agency after working eight years with Trowe Price in Baltimore MD.